MY TRIP TO THE US
This year, in June, I embarked on a trip to the United States to live and share what is called '' Slacklife ''.
After breaking my piggy bank to pay for my ticket, I left for a two-week trip from Geneva to Los Angeles ...
My dream is about to come true.
The plane landed, 12h of flight passed, direction the house of Martin Hernandez, my favorite slackliner that I had the chance to receive at home a year ago.
Being completely '' Jetlagué '', the first thing I hasten to do is to sleep, knowing that the next day would be a sports day.
After a short night of 5 hours, the program of the day is training, training, training!
Barely finished lunch, Martin gives me a harness to walk on my first 10m midline. Surprisingly, being afraid of the height, it went rather well.
A first experience in height successful!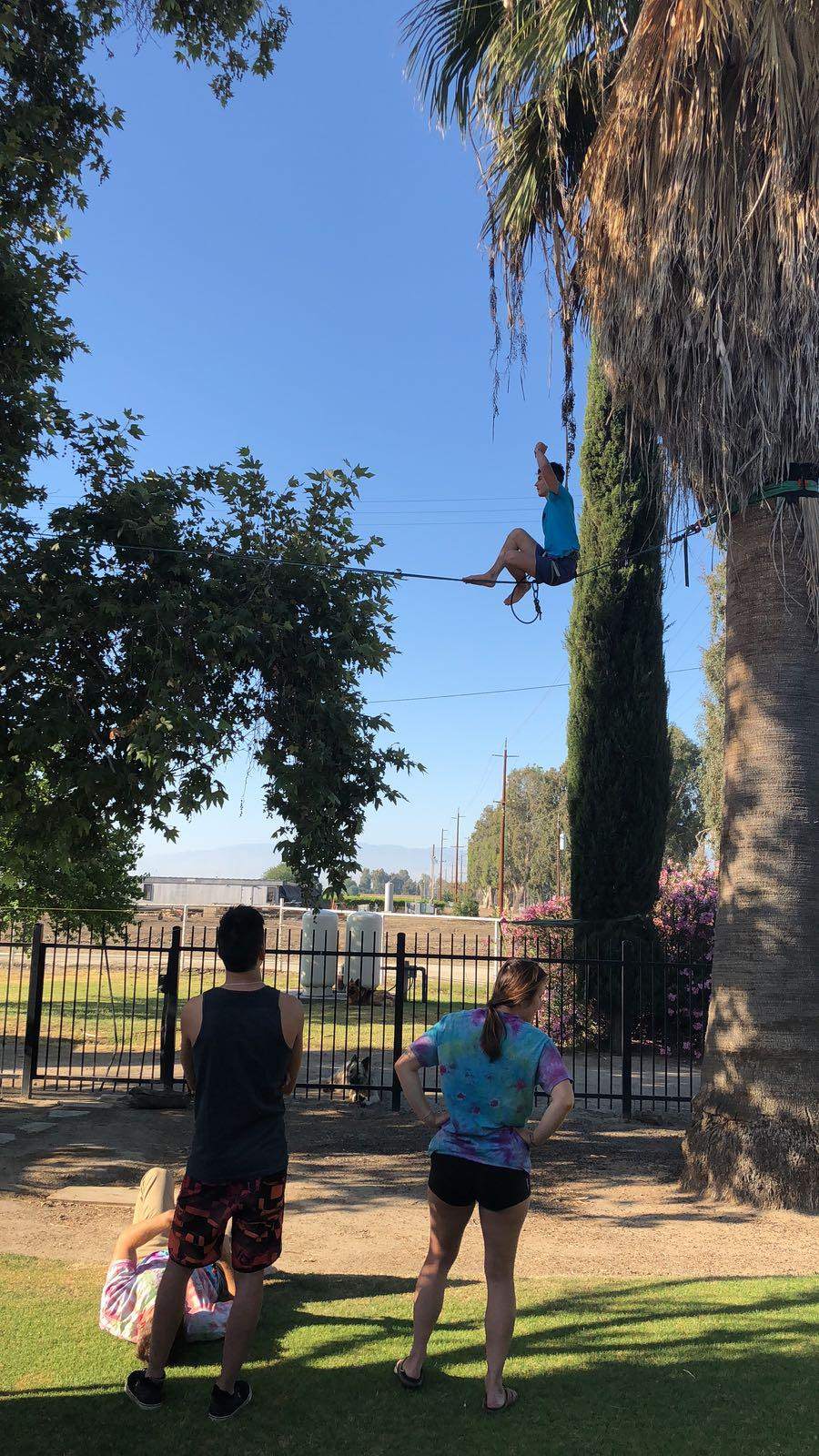 After not far from 20h of road and having crossed California, Utah, a tip of Arizona, we arrive in Colorado, in Vail in a ski resort at more than 2000m for GoPro Mountain Games.
The competition takes place over 4 days, the first being dedicated to free training.
So I tried to do to the line, its length is a bit short (22m) and the strap that twists a lot (nothing beats a good strap from SlackMountain!).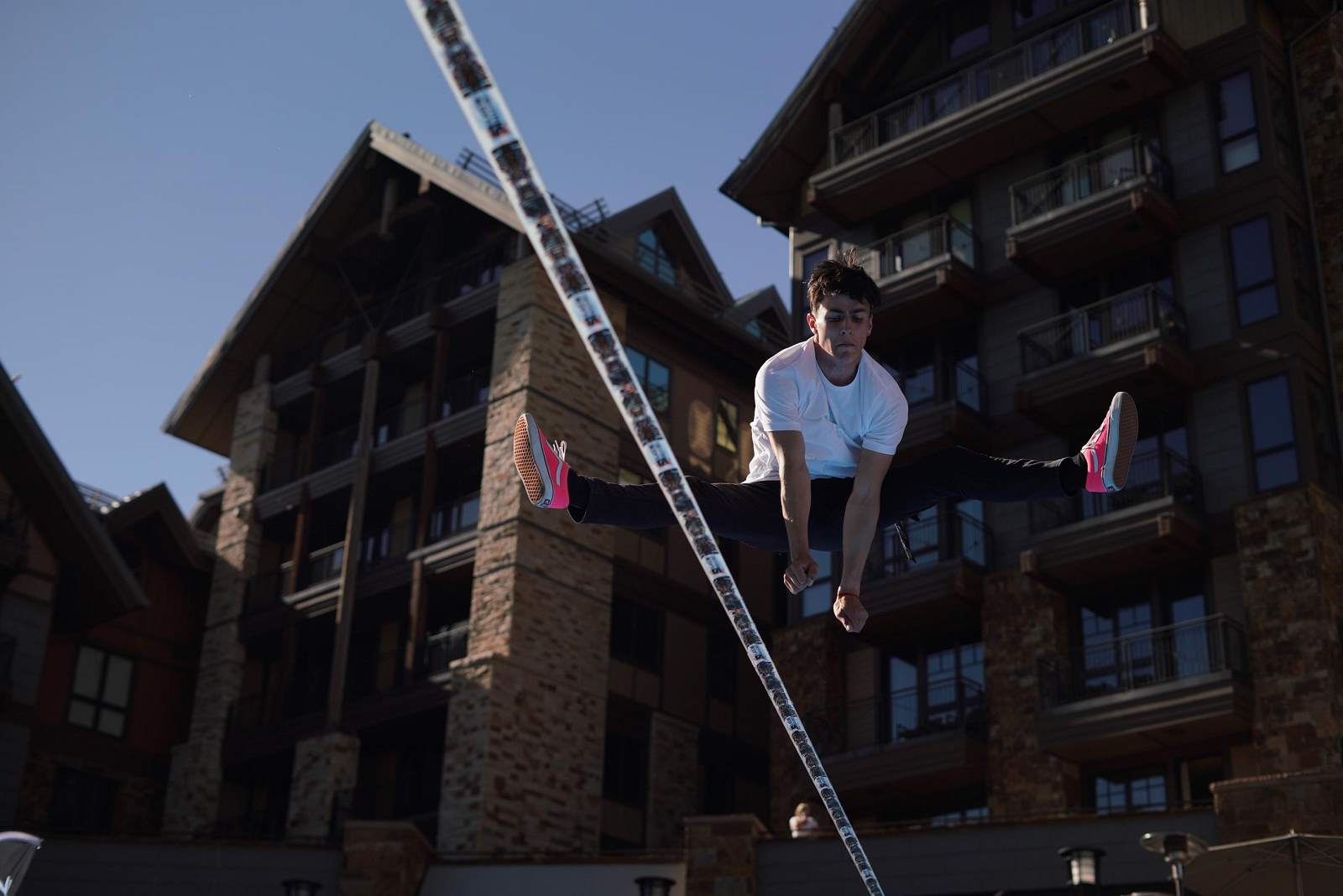 I was very nervous as soon as I had to get on the line for fear of ridiculing me, showing me in front of the biggest names in the world: Haruki Kinoshita, Yuga Nakamura, Abraham Hernandez, Benni Schmid ...
Unfortunately, during the same day, while performing a figure, I fell and damaged the coccyx. Trouble when bouncing on the buttocks ...
But finally, although the pain was present, once the Atlantic crossed I could not give up even before having started.
So I competed, but everything seemed very difficult, the altitude played a lot on my breathing, this strap that folded on itself gave the impression to be 2cm wide instead of 5cm ... I missed a lot of figure and I was quickly released, finishing 14 th out of 17.
So I could observe the best to learn, disappointed in my performance and frustrated not to be among them in the rest of this competition. The show was real and only fueled my motivation!
Each evening was accompanied by a huge meal which allowed to exchange even more with all the competitors, the members of the staff ... It is this exchange which is so interesting and precious in the world of the slackline. People are open, ready to help you and to laugh.
The competition ended, I had only one more week to spend on this continent.
So I returned to Los Angeles in three days, another 20h car and a few stops at the Grand Canyon, St Georges ... and a beautiful waterline!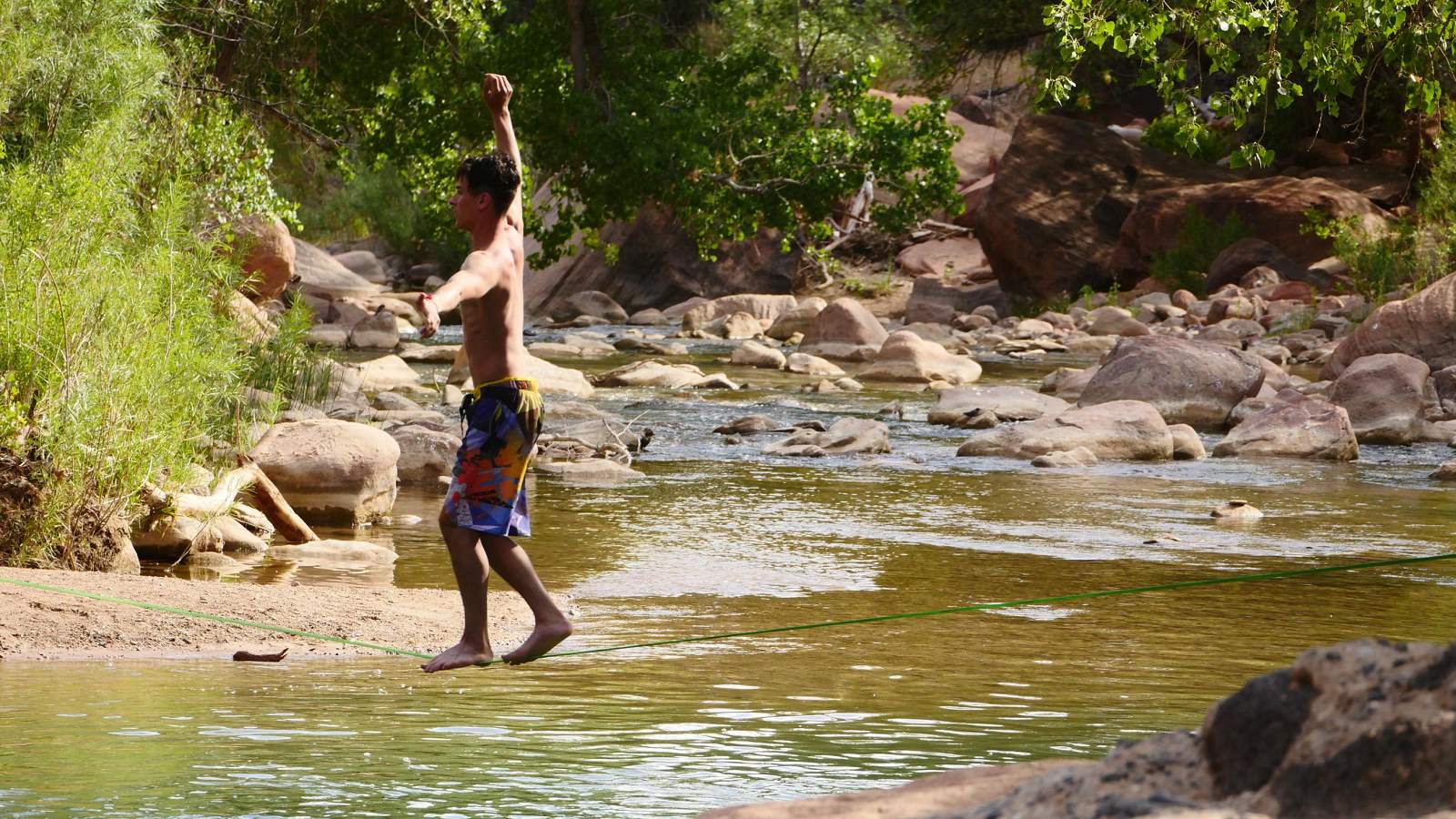 Back in California, I still had one thing I wanted to do: make the trickline at Santa Monica Beach, a famous slackline spot known around the world.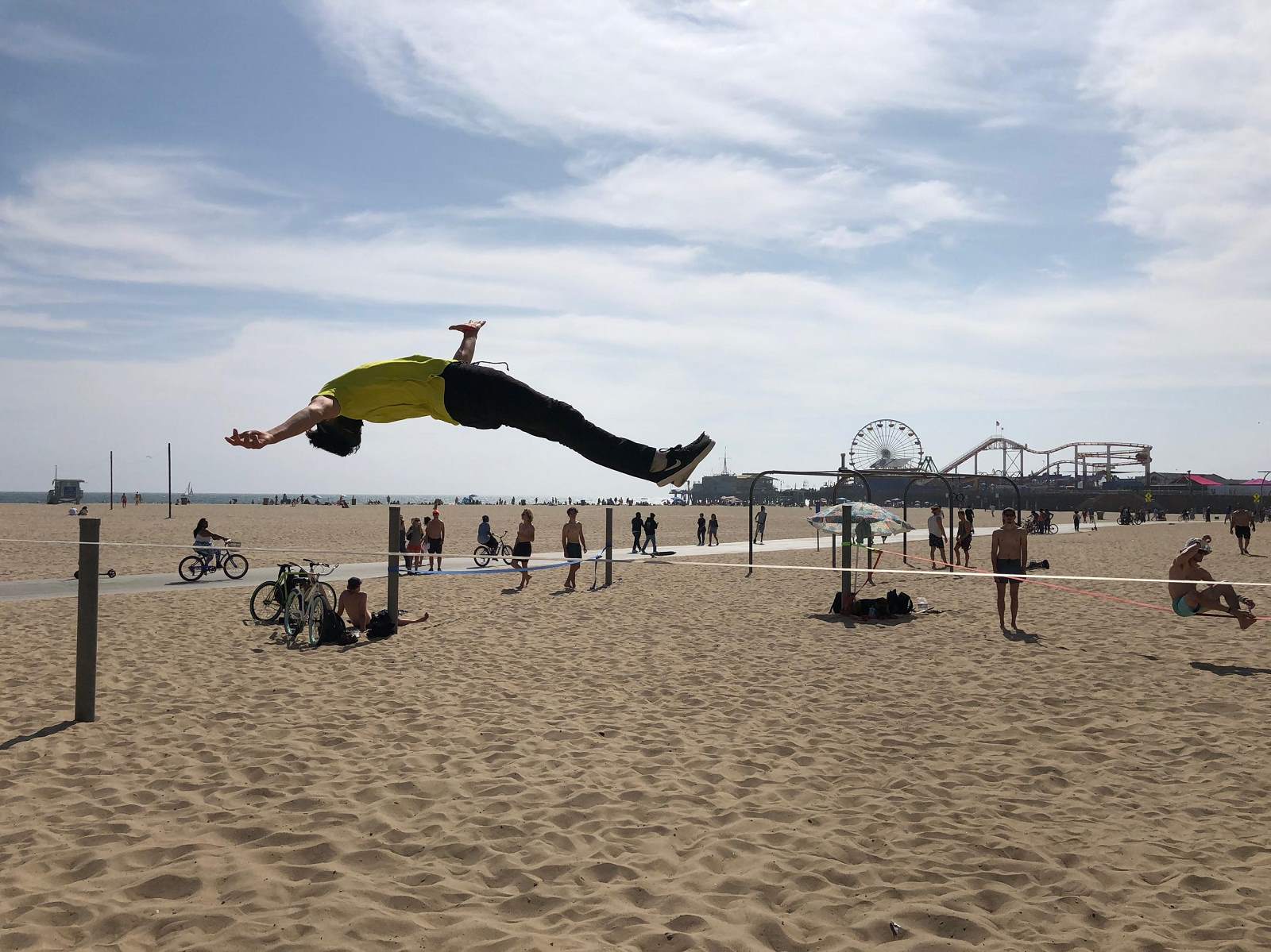 But all the beautiful things have an end, it was now necessary to go home.
My stay completed, my dream is realized.
In total, almost 24 hours of flight, 40 hours of cars, fabulous images full eyes.
This adventure was possible there thanks to many slackliners who transported me, wandered, and who also agreed to exchange with me.
I can not wait to go back to GoPro Mountain Games and this time show what I can really do.
SLACKLIFE.