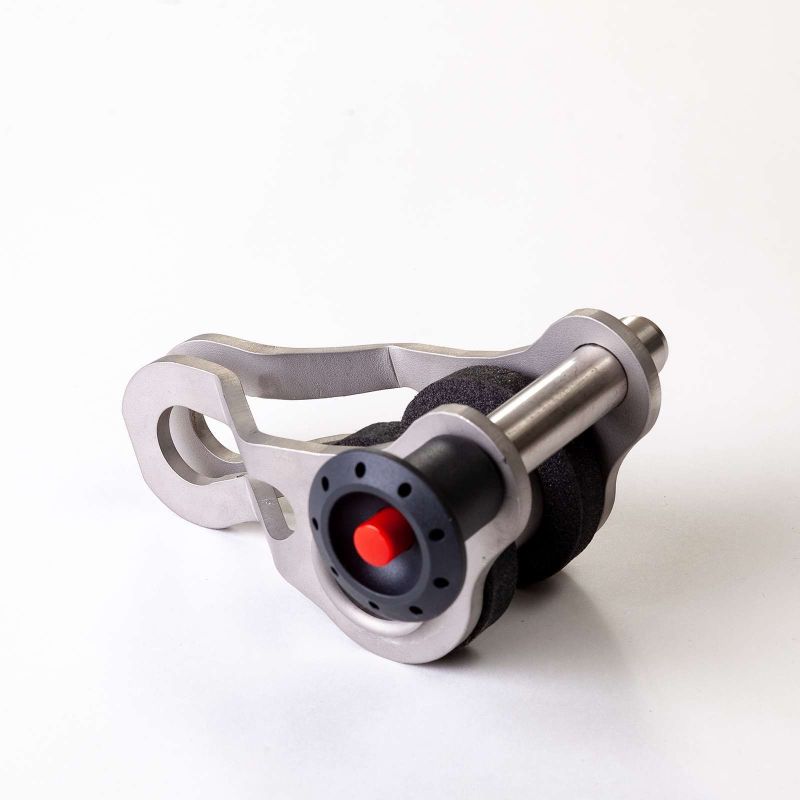 zoom_in
The Ginkgo mini is the weblock designed for trickline with a lightweight 560 g. Suitable for all webbings from 3 to 5 cm. Made of stainless steel, with a central diverter of 33 mm and a pin of 16 mm, it will allow you to make the most of your webbing and to use tensioning systems other than ratchets. Maximum safety with a WLL of 20 kN and a MBS of 105 kN.
Made in France

Worldwide delivery
Dhl, Fedex, Ups, Chronopost....

Visa Mastercard Paypal...
Payment in 4 x via Paypal

personalized advice
Need advice? You can write to us.

Made in France
Brand Slack Mountain 100 % made in france
Description
Anchor point 21 mm, preferably use a shackle WLL 3t25, compatible shackle stainless steel (12-20mm) or shackle 2 t. (20 mm minimum opening for the shackle)
Working Load Limit: 20 kN
Minimum Breaking Strength: 105 kN
Weight: 560 g
The Ginkgo are supplied with 2 foam lock washers to use 2.5 cm and 3 cm straps. The foam washer can be put in place or removed in an instant, for more rigidity of the washer do not hesitate to close with a piece of tape.
Made in France.
Registered at the INPI
The Ginkgo Mini is tested by the independent laboratory MECASEM, see attached test (rupture of the sling at 105 kN)
Remember to dry and clean your Ginkgo after use.
The hollow central axis of 26 mm allows for an extra backup rope, be careful not to make webbing back up or tension via this hollow axis.
CAUTION Always make a backup of your Ginkgo, if something (pulley, rope, sling ...) breaks it could cause serious injury or death.
The classic Ginkgo is recommended for intensive use, such as competitions, professional practice ... in any case choose the Ginkgo with the CMU the most suitable for its use.
Slack Mountain

Charge Maximale d'Utilisation (CMU)

20 kN

Charge de Rupture (CR)

105 kN
In the same category
15 other products seleted for you
No customer reviews for the moment.