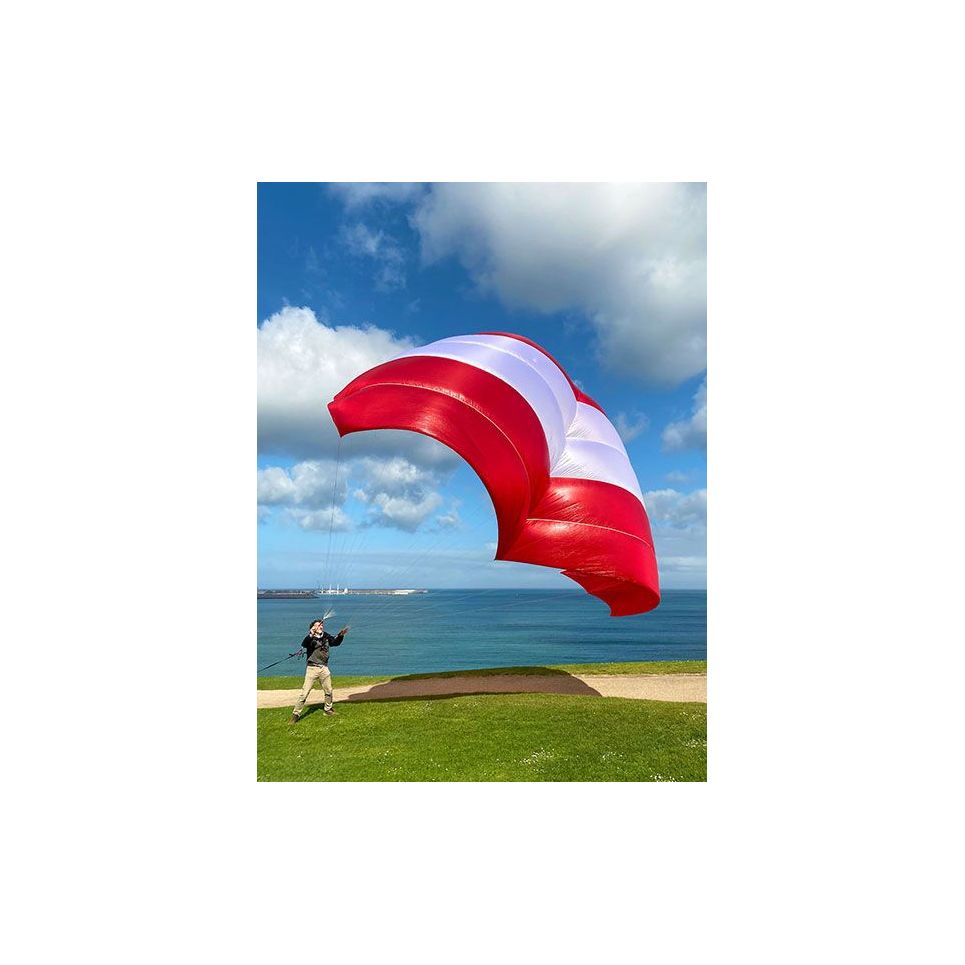 zoom_in
Windsos Drive Rogallo system
This is a steerable Rogallo reverse with a very good drop rate, volume and weight equivalent to a small PDA. The Windtech WindSos Drive is a reverse of 35 m2 and a weight of only 1.6 kg for a maximum load of 115 kg.

Worldwide delivery
Delivery with Fedex, DHL, UPS...

Visa Mastercard Paypal...
Payment in 4 x via Paypal

personalized advice
Need advice? You can write to us.

French shop
Located near Gourdon to carry out all your tests
Description
The opening time is very fast and the total pendulum stability once deployed parachute. In addition , a pre-braking system ensures optimum operation and a soft landing, even in the configuration or the pilot could not neutralize the main sail to maximize the benefits of the concept Windtech WindSos Drive.
The fineness of 1.2 avoids a possible obstacle to landing and ask more easily than with a traditional parachute. Lightweight materials used allow a small volume and a minimum weight and a lifetime guarantee by the folding recommendations and Review described in the manual.
Thanks to its small volume, the Windtech WindSos Drive can be installed in any type of harness with an integrated emergency parachute container, but also in prone position with the specific container developed for this product. With this new model, Windtech confirms its expertise and know-how in the field of emergency parachutes.
Windtech

You might also like 1 other product seleted for you
In the same category
3 other products seleted for you