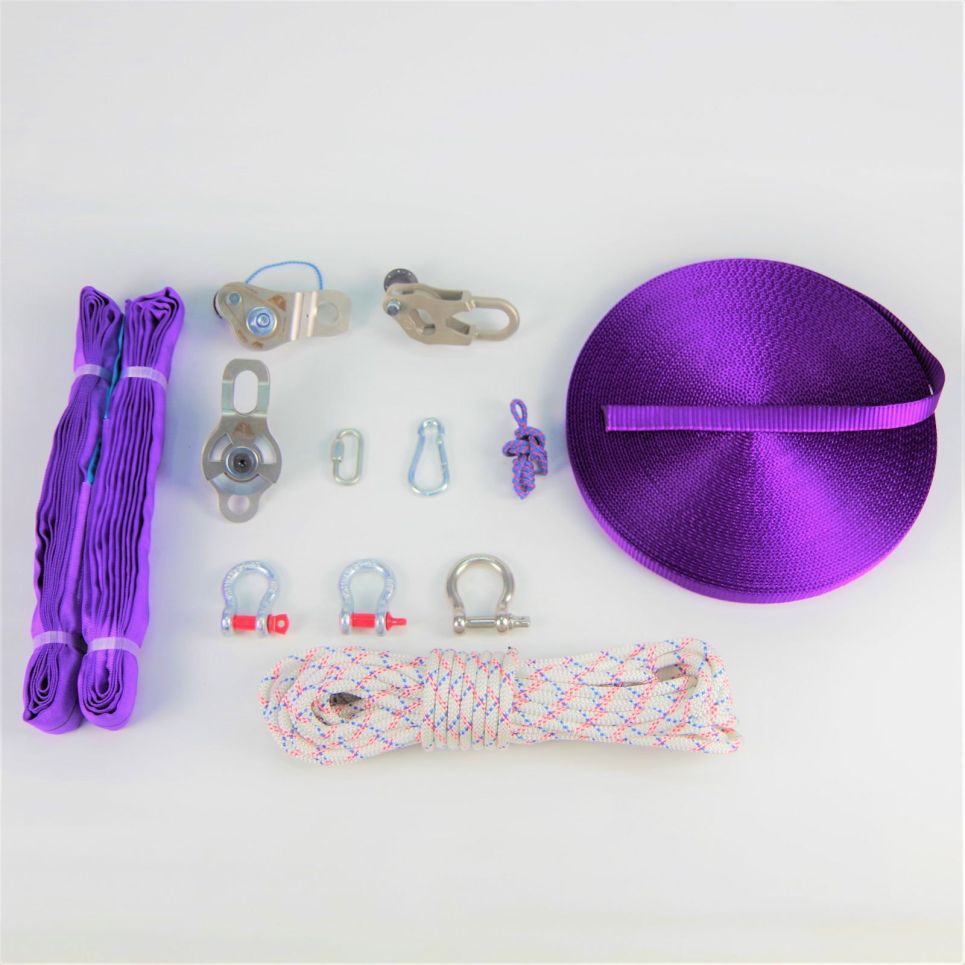 zoom_in
The pack for the small budgets who want to start to equip themselves in material of longline. With its 2 Rhino and its hybrid system of pulley double pulley with high efficiency and shackle you will be able to generate alone about 6 kN of tension (Resistance 60 kN) and thus to stretch lines up to 60m. For weights from 5.49 kg.
Made in France

Worldwide delivery
Dhl, Fedex, Ups, Chronopost....

Visa Mastercard Paypal...
Payment in 4 x via Paypal

personalized advice
Need advice? You can write to us.

Made in France
Brand Slack Mountain 100 % made in france
Description
This pack is a scalable complement, need to stretch more than 60 m in the future you will just have to add an XP2.1 pulley and its blocker to increase its capacity. And with the included 2 Rhino you will preserve your webbing unlike the simple Lock type systems that abet the webbing under such tension.
The Wolf pack uses a hybrid pulley with an XP2 pulley and a shackle that serves as a double pulley as well as a rope lock system with its half capstan knot. The locking of the system is done with 3 nodes at the head of the skylark, and the holding very easily by gradually releasing the rope in the half capstan.
Pack Wolf contains:
40 m of Photon webbing (50m, 60m or without webbing) (in case of out of stock a different model may be proposed)
15 m of  rope 8mm
2 Rhino 60 kN (or Frog 60 kN)
1 XP2 stainless steel high-ball bearing 60 kN
2 slings 2m wll 1t mbs 7t
2 shackles wll 1.5t mbs 7.5 t
1 stainless steel shackle 10mm
1 quick link of 8 mm
1 machard
1 carabiner of 8 mm
Weight for a 40 m pack with rhino 5.49 kg
Material Slack Mountain made in France.
Slack Mountain

You might also like 1 other product seleted for you
No customer reviews for the moment.