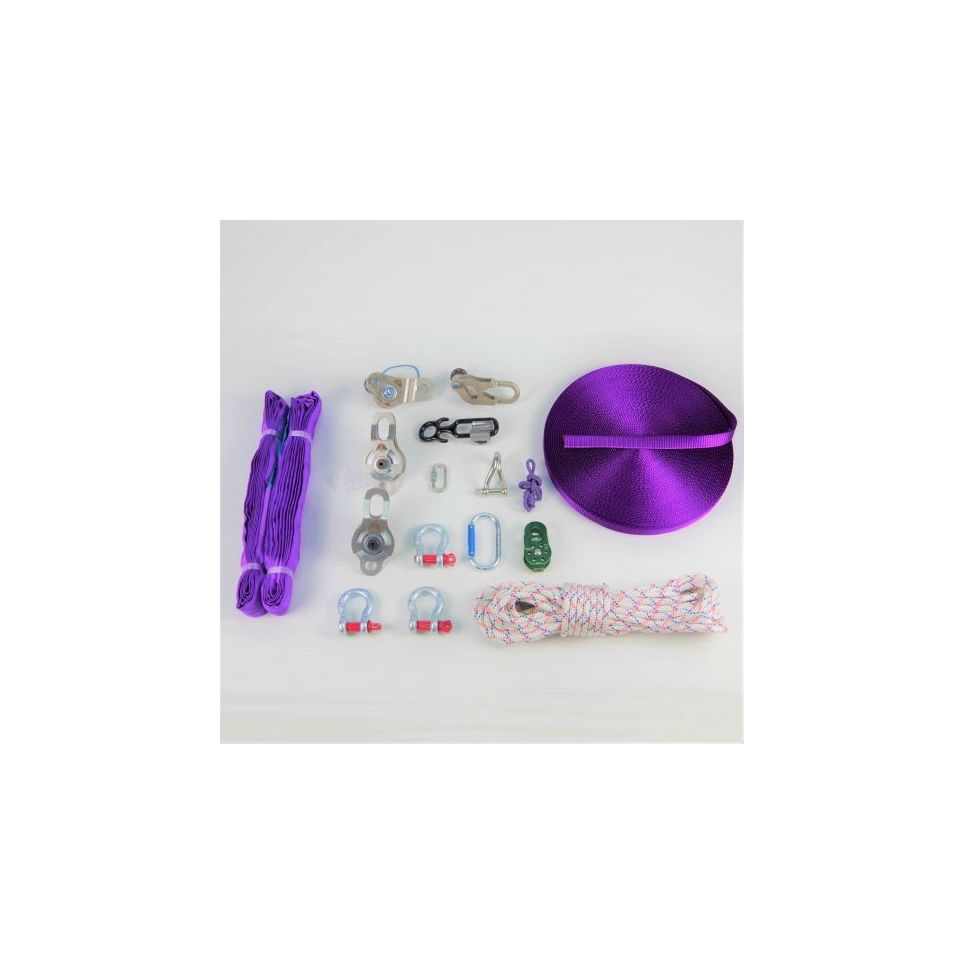 zoom_in
Snap Kit with Frog and double block XP2 bearing high performance balls. For experienced practitioners who want a complete and ready to use kit. Comes with 50 or 100 m you can webbing the only tender and with a single reference. Completely scalable and capable of great distance.
The Slack Mountain products are manufactured entirely in France.

Worldwide delivery
Dhl, Fedex, Ups, Chronopost....

Visa Mastercard Paypal...
Payment in 4 x via Paypal

personalized advice
Need advice? You can write to us.

Made in France
Brand Slack Mountain 100 % made in france
Description
It is this material that our longliner and Highliner spend distances of over 100 m.
His strength the XP2 pulleys stainless steel much stronger than aerospace aluminum pulleys competitors but also lighter and high performance ball bearings thanks to their sheave 60 mm achieve an efficiency of 97% which in fact the best pulleys designed for slackline now.
The Frog luxury blocker lightweight high strength steel of less than 300 g compatible with any connector 8 mm to 20 mm and even in direct slings with larks head, his sheave specifically designed for slackline is equivalent to a sheave 65 mm and allows a resistance webbing up to 98% and especially further facilitate ravalable mode.
You can throughout your progression add accessories, lift handles, change of rope blocker, all to optimize your kit that you fit.
This kit can not be changed no change is possible (you can always create your kit by selecting each item individually)
Snap kit contains:
50 m or 100 m fo webbing
2 frog 60 kN
2 Double blocks slack mountain (xp2) 60kN
2 slings 2m 1t 70 kN
3 shackles 2t 100kN
1 9mm static rope 25m (in case of shortage of 10,5mm)
1  Robot or Nothing
1 link 8 mm to connect the robot
1  8mm link to attach the rope pulley
1 Machard
1 steel carabiner
1 single block.
1 French Record with scheme
Weight eg
Kit 50 m from snake 9.4 Kg
Kit 100m from cobalt 14 Kg
Non contractual photo
Do not stretch beyond the 175 cm of the soil. Although it is composed of material intended for use in highline, highline requiring additional equipment as well as Particular skills.
Do not cut pathway, mark your line
Available with 100% stainless steel pin 126 g
Attention in the case of use in left-handed mode, a strong tension can unscrew the handles of the pins
https://slack-mountain.com/fr/blog/utilisation-d-un-bloqueur-de-sangle-n39
Remember to put the protection of trees both for trees but also for your equipment (heavy fabrics, carpet pieces, ... can also be effective and it recycles)
In use above water rinse your equipment with fresh water and let dry in shade even for uses in the lake or pool.
Slack Mountain

No customer reviews for the moment.