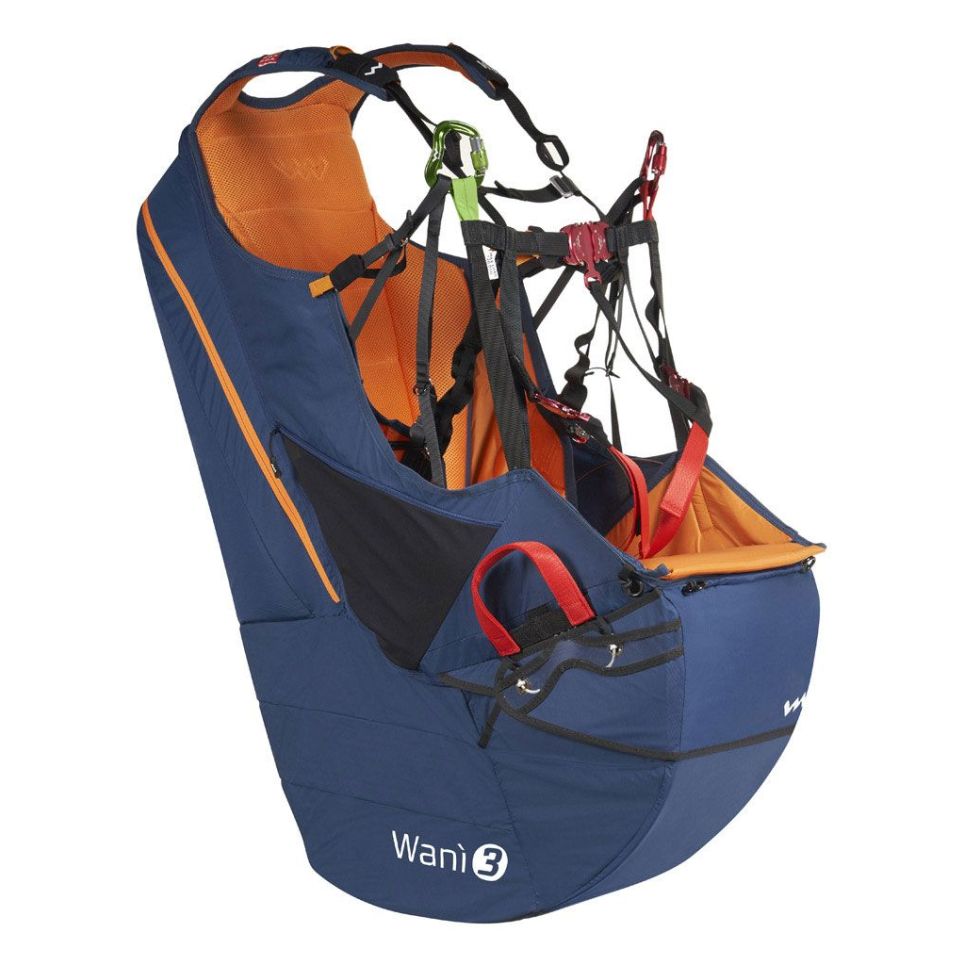 zoom_in
Out-of-Stock
Product available on order, contact us for more informations.
We took a winner harness and improved it in every detail still keeping it absolutely fun to fly:

- New design
- Sturdier materials
- Two-step speed bar included
- Rigid polypropylene seat
- Two new colour combinations
- Self-inflating airbag protection
- Enhanced rescue parachute handle
- Redesigned rucksack
- Optional Lightshield back protection

Worldwide delivery
Delivery with Fedex, DHL, UPS...

Visa Mastercard Paypal...
Payment in 4 x via Paypal

personalized advice
Need advice? You can write to us.

French shop
Located near Gourdon to carry out all your tests
Description
Removable rucksack hip belt weight

Distance between karabiner and seat

Distance between karabiners

Seat board rear measurement

Seat board front measurement

Seat board depth measurement

*Total weight including reserve parachute handles and karabiners
Woody Valley

In the same category
6 other products seleted for you