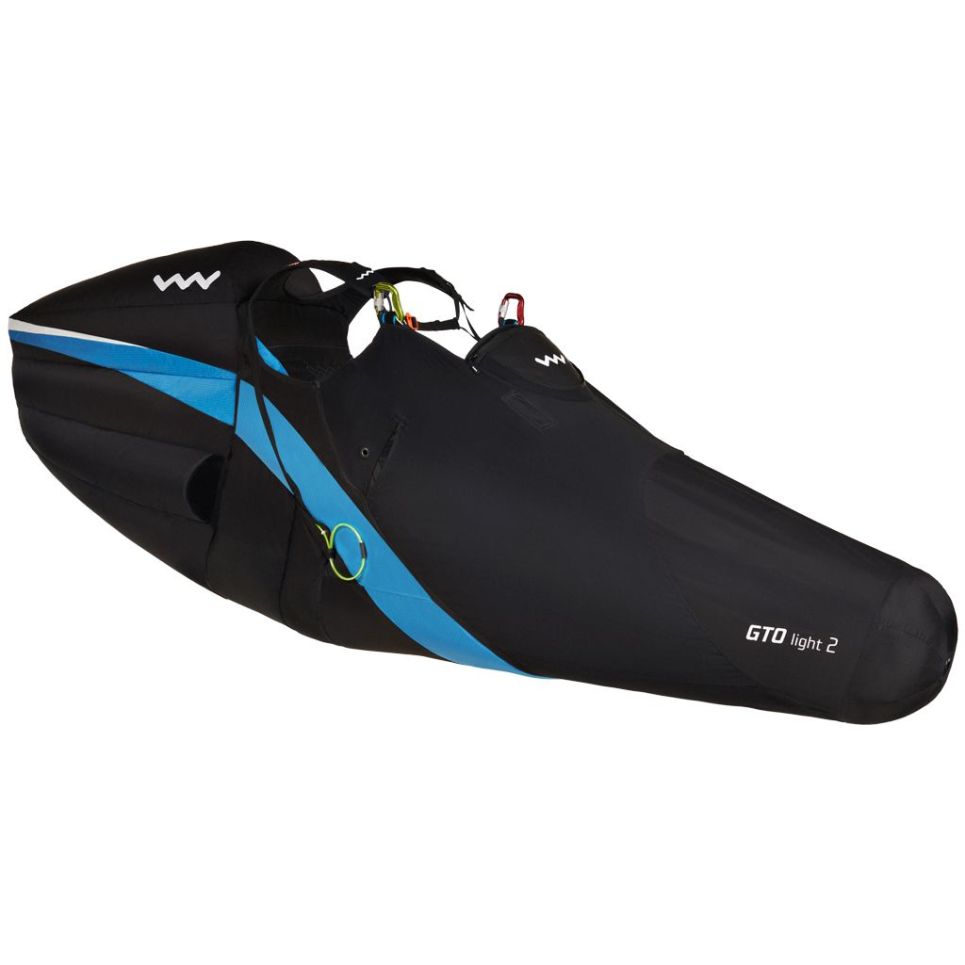 zoom_in
Out-of-Stock
Product available on order, contact us for more informations.
The GTO LIGHT 2 is the best you can find for Hike and Fly and Cross Country, now even safer and more versatile thanks to the adjustable ABS, the detachable windshield, More resistant elastic materials and the possibility to choose between the foam protection and the new inflatable protection.

- Revolutionised design
- New sturdier materials
- New closing system of the harness
- Three-step speed bar included
- New low-volume inflatable protection
- New and safer rescue handle
- New ABS system with harness stability control
- Optional windshield
- Lightshield back protection

Worldwide delivery
Delivery with Fedex, DHL, UPS...

Visa Mastercard Paypal...
Payment in 4 x via Paypal

personalized advice
Need advice? You can write to us.

French shop
Located near Gourdon to carry out all your tests
Description
Certification

EN – LTF

Type of closing strap system

Get-Up with anti-forget system

Type of back protection

16 cm foam protection or inflatable protection and Lightshield protection (TÜV cat. 2)

Number of certification

EAPR-GZ-0831/18

Working load

120 daN

Rescue container

Under the seat, with lateral handle

Volume of the reserve parachute housing

3000 – 5000 cm3

Size

S

M

L

XL

*Harness weight with INFLATABLE protection

3,106  Kg

3,235  Kg

3,444  Kg

3,51  Kg

*Harness weight with FOAM protection

3,182  Kg

3,345  Kg

3,591  Kg

3,657  Kg

Distance between karabiner and seat

46 cm

48 cm

50,5 cm

52 cm

Karabiner-to-karabiner distance (min. max.)

37,5 – 48 cm

37,5 – 51,5 cm

Higher ballast capacity

1 litre

Lower ballast capacity

3,8 litres

4,5 litres

5,3 litres

5,7 litres

Foam protection weight

411 grams

449 grams

531 grams

531 grams

Inflatable protection weight

335 grams

384 grams
*Total weight, including reserve parachute handle, karabiners, protection, speed-bar.
Woody Valley

In the same category
6 other products seleted for you