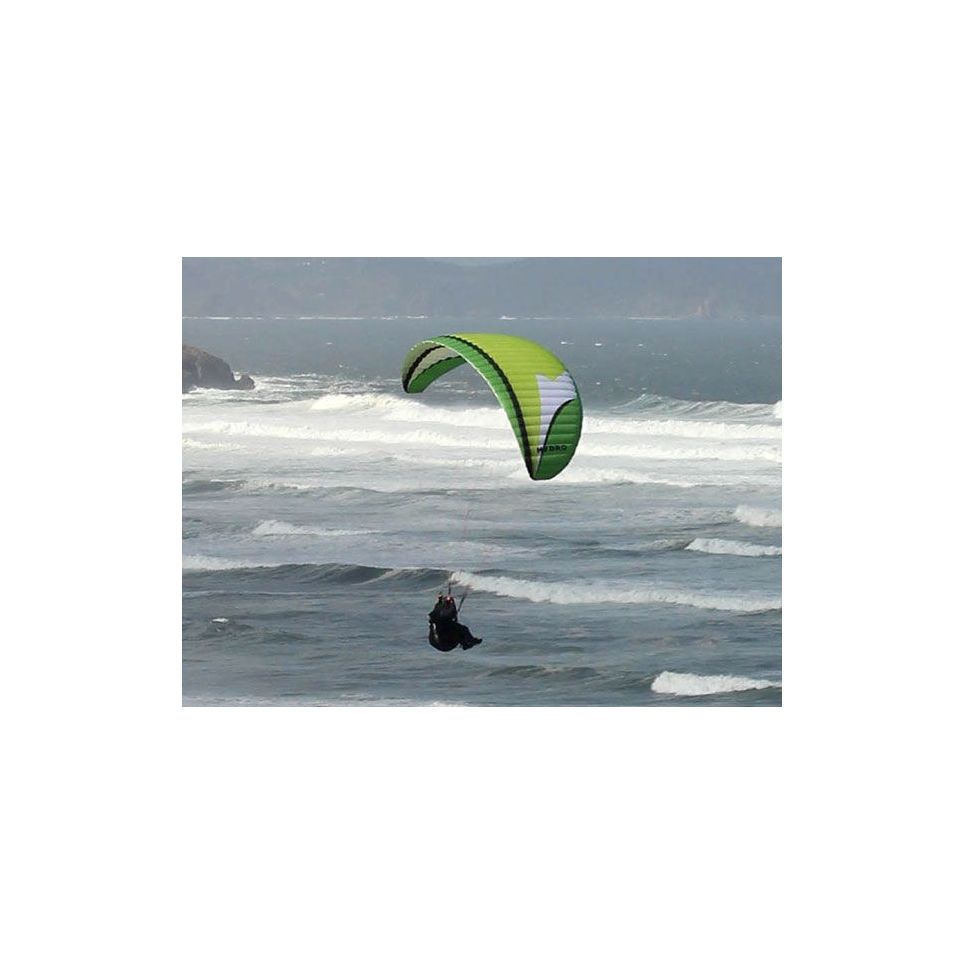 zoom_in
Windtech's mini hybrid wing, mini paraglider with a short line cone and a reduced surface area of 15 or 17 m² with excellent finesse, it will allow you to do waga on sand dunes as well as para-mountaineering with a wing. space-saving and reduced weight. Its SharkNose and its elevator system with accelerator and trim, versatility will be there.

Worldwide delivery
Delivery with Fedex, DHL, UPS...

Visa Mastercard Paypal...
Payment in 4 x via Paypal

personalized advice
Need advice? You can write to us.

French shop
Located near Gourdon to carry out all your tests
Description
SAIL
With great reinforcement throughout the sail, it has great solidity and its sharkNose reinforces its structure by allowing it to better penetrate the masses of air. The classic version with Skytex 38 will give this hybrid wing an optimal and necessary lifespan for the harsh uses that can be waga or para-mountaineering with the abrasion of sand and mountain rock that we know aggressive. .

Windtech has specially selected Porcher Sport fabrics to have the best quality and increase the longevity of the kite.

LINE
The lines for the normal version are fully sheathed on the lower and middle part to avoid any tangling problems as well as on mountain take-offs where we know that stones tend to retain some lines and that the unsheathed supports it less good.

The line cone has been designed to reduce drag as much as possible and provide it with exceptional performance.

In the light version the lines are unsheathed.
taille

15

17

surface 

(m2)

14,87
17,09
surface projetée 

(m2)

13,3
15,28
envergure 

(m)

8,51
9,12
envergure projetée 

(m)

7,14
7,65
allongement
4,86
4,86
allongement projeté
3,8
3,8
corde max. 

(m)

2,18
2,33
nombre de cellules
37
37
longueur suspentage 

(m)

5,10
5,46
poids de l'aile 

(kg)

3,6
3,9
PTV 

(kg)

50-100
65-115
homologation
926-1
926-1
Version Light (sur commande)
Elevateurs dyneema et trims,
Tissue extrados, intrados 27g/m
Suspentage dégainé
2.50 kg en 15 ou 2.95 kg en 17
Windtech

In the same category
10 other products seleted for you