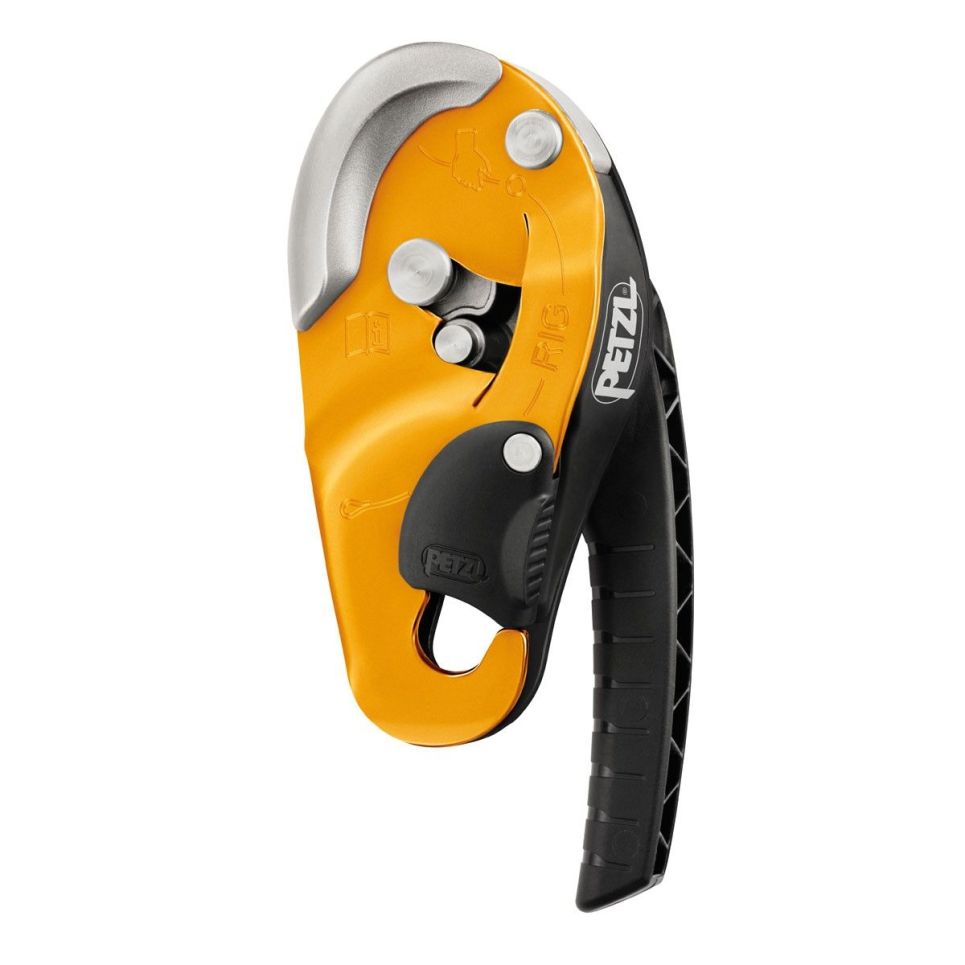 zoom_in
-€10.00
RIG is a compact self-braking descender. It is equipped with a multifunction handle to control the speed of descent and position the desktop without stopping key. The locking pawl limit the risk of losing the device and facilitates the passage of splits. In addition, the automatic return of the handle limits risks in case of an involuntary action.
€156.50 Tax included €166.50

Worldwide delivery
Dhl, Fedex, Ups, Chronopost....

Visa Mastercard Paypal...
Payment in 4 x via Paypal

personalized advice
Need advice? You can write to us.

Made in France
Brand Slack Mountain 100 % made in france
Description
multifunction handle allows the user to:
- Unblock the rope and control the descent with the hand on the free end,
- Coming to rest at the workstation without locking key.
System of automatic return of the handle to limit the risks in the event of involuntary action.
Handle storage position to reduce the risk of snagging when the descender to the harness is worn.
Has a locking pawl on the mobile flange to make the captive unit, while facilitating the installation of the rope during the fractionation passage.
Pivoting cam makes easier the slack in the rope. also used to make a reversible haul system, and for short ascents (by adding a pedal or FOOTAPE FOOTCORD and a blocker-ASCENSION).
big load down to 200 kg (use reserved for expert users, consult the operating manual for the device on www.petzl.com).
Rope diameter min .: 10.5 mm
rope diameter max .: 11.5 mm
Weight: 344 g
Certification (s): EN 341 class A, CE EN 12841 type C, NFPA 1983 Technical Use, EAC
In the same category
16 other products seleted for you
No customer reviews for the moment.