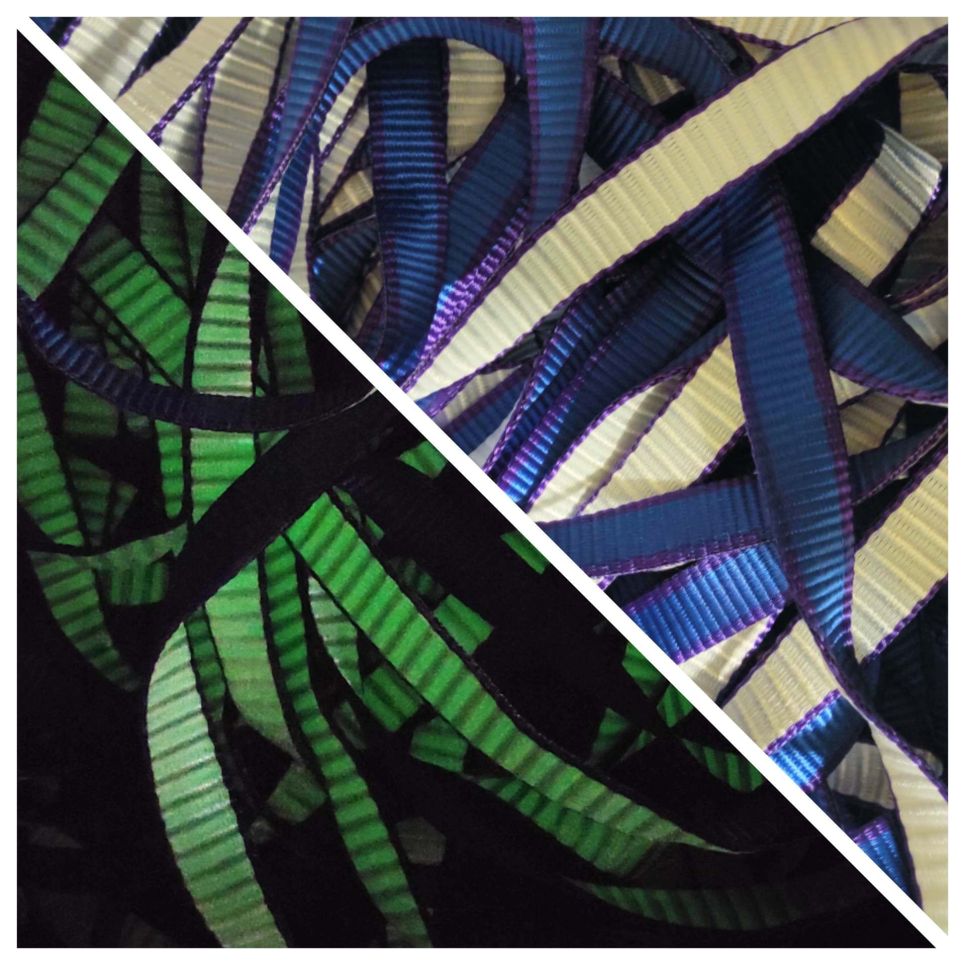 zoom_in
The Firefly the only phosphorescent slackline webbing. You want to slackline in the dark, it will be perfect for your night pictures. Designed with the core + sheath technology, its weight of 56 g / m and its resistance of 30 kN make it versatile.
Made in France

Worldwide delivery
Dhl, Fedex, Ups, Chronopost....

Visa Mastercard Paypal...
Payment in 4 x via Paypal

personalized advice
Need advice? You can write to us.

Made in France
Brand Slack Mountain 100 % made in france
Description
The Firefly is a Polyester and Polypropylene Hybrid webbing with the ability to be phosphorescent in the dark. After being exposed to the light your webbing will glow for a moment (see graph) and when the brightness drops just light it up for a moment and it's good to go again.
Polypropylene being more sensitive than polyester, the temperature of use must be between -3 ° C and 45 ° C. The use of a leash should be restricted to people with the necessary level to catch because the polypropilene is more sensitive and has a melting temperature of 145 ° C.
Width: 25 mm
Weight: 56 g / m
Elasticity: 7.8% to 10 kN
CMU: 10 kN
CR: 30 kN
Core + sheath construction with rounded edges
Durability shield webbing.
Made in France
For long lengths small visual defects may appear (frame jump, external fiber connection, ...) in no case the technical integrity is impacted. Core + sheath straps are not compatible with single ratchets and locks.
Webbing registered patent at the INPI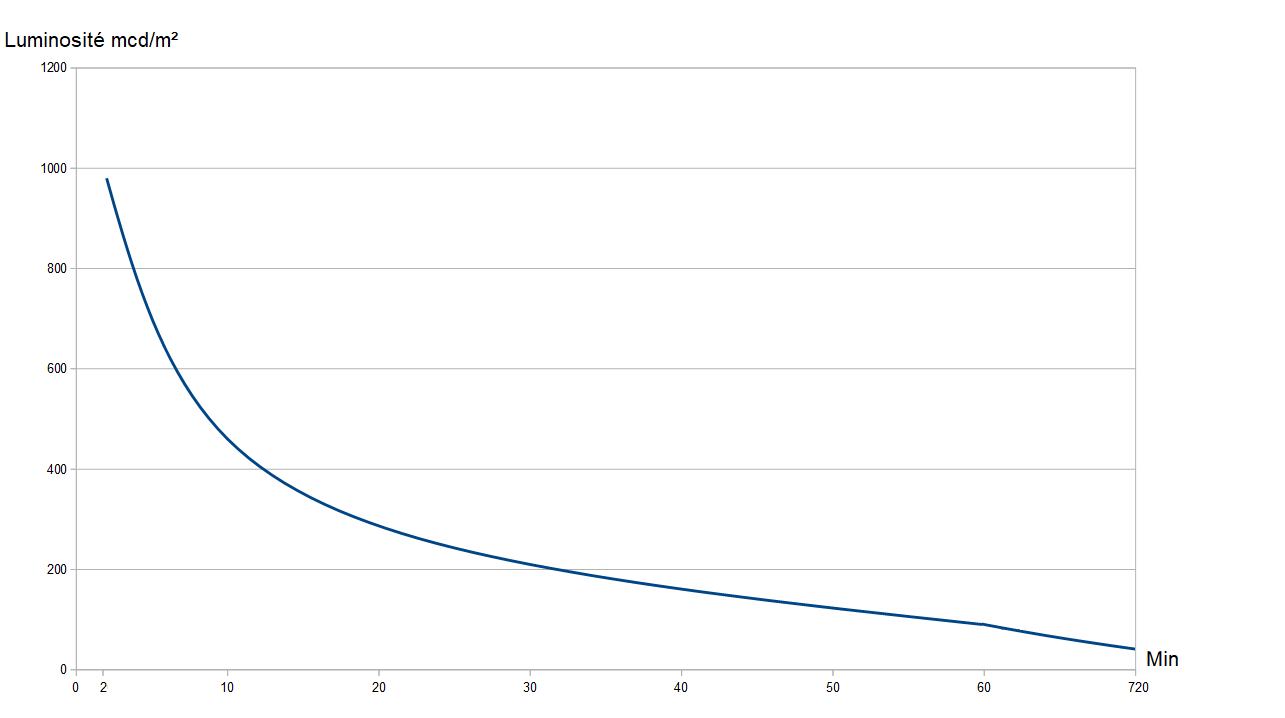 FAQ Firefly
-The Firefly is it magic, must it say "lumos" for it to shine?
No, unfortunately we just use strontium aluminate treated fibers that have the ability to emit photons after being stimulated.
-How does the strap work?
The strap apart from this phosphorescent feature is a classic sheath core strap located between the Morpheus and Spectrum. 
She remains a slackline slacker every day and the bonus comes in the evening.
-Why does she have such a high elasticity when she is a hybrid?
Hybrid does not mean polyester and uhmpe (dyneema) but only fiber blend, being composed of polyester and polypropylene it has more elasticity, and we have chosen these characteristics to best meet the demands of slacker tension.
-How does she light up? 
For how long ?
It does not illuminate itself, it shines. 
You can find the brightness curve on its product page. 
It will behave like the stickers for children that sticks to the ceiling, it shines strongly for 10 min and glows moderately for 1 hour and weakly until 12 pm. 
And if you light it with a flashlight, it's gone.
-How is it in real condition especially in photo?
In our view we saw it perfectly, regarding the cameras everything will depend on your camera and its lens and the ambient brightness.
Vidéo couleur noir et bleu première version
Slack Mountain

Charge Maximale d'Utilisation (CMU)

10

Charge de Rupture (CR)

30

Elasticité sous 10 kN

7.8
In the same category
4 other products seleted for you
No customer reviews for the moment.