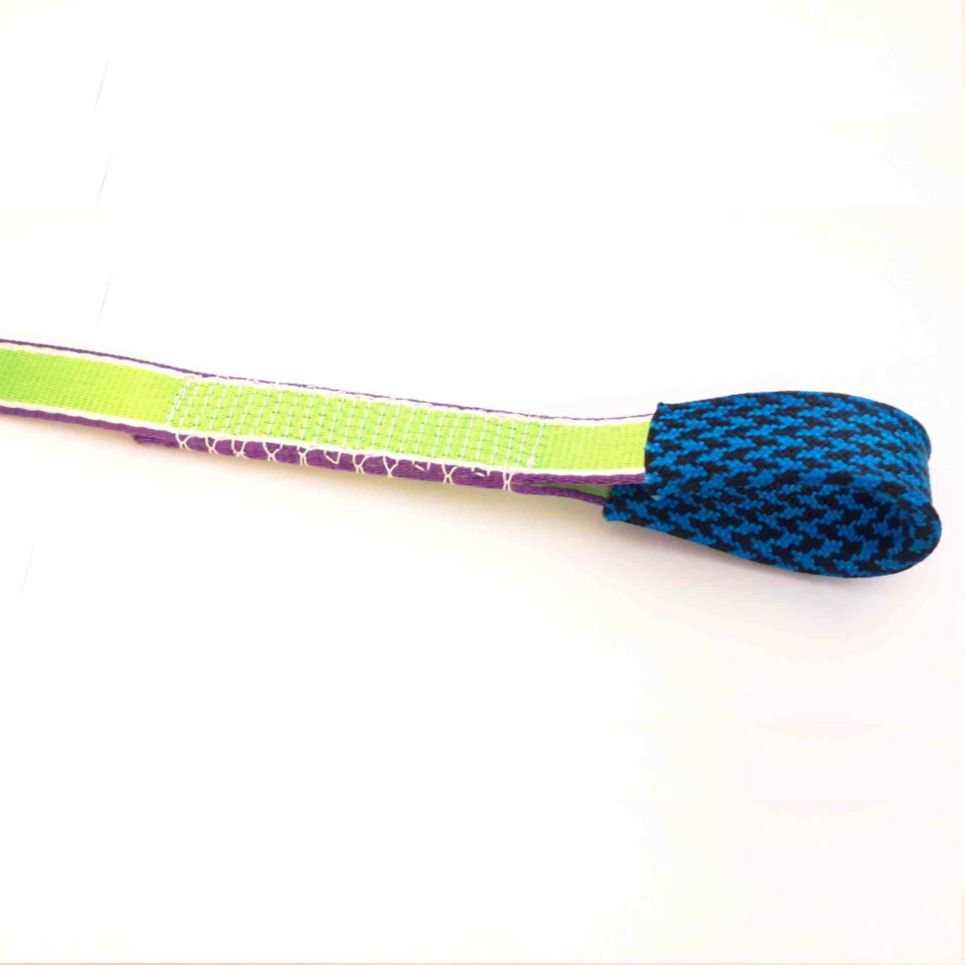 zoom_in
The sewn loops are for experienced practitioners. The slack mountain straps that can be sewn should be between 42 g / m and 65 g / m and 25 mm wide. The minimum minimum breaking strength is 15 kN. 

Worldwide delivery
Dhl, Fedex, Ups, Chronopost....

Visa Mastercard Paypal...
Payment in 4 x via Paypal

personalized advice
Need advice? You can write to us.

Made in France
Brand Slack Mountain 100 % made in france
Description
Attention sewn loops are less resistant than the use of round lock or  linelock (between 80 and 60% of resistance according to the webbing, against 85-70%) in the case of fractio sewing reduces the resistance between the main webbing 5 and 15%. 
The sewn loop uses about 50 cm of webbing of the total length.
Attention the sewn loops are not EPI. 
(possibility on request of realization in factory)
25 mm compatible webbing and between 42 g / m and 65 g / m (the diablo, S.O.S, the spectre, project 44 and the plum have not compatible)
Delivery time 2-7 business days
The loops are sewn performed by the Top Sewing workshop in the 06, the company has an RC confections for industrial lifting and seam protocol performed with Serafil 15 and 20 was tested by the independent laboratory MECASEM.
For sewn loops on Promosangles or 15-30 day delay.
In the same category
15 other products seleted for you