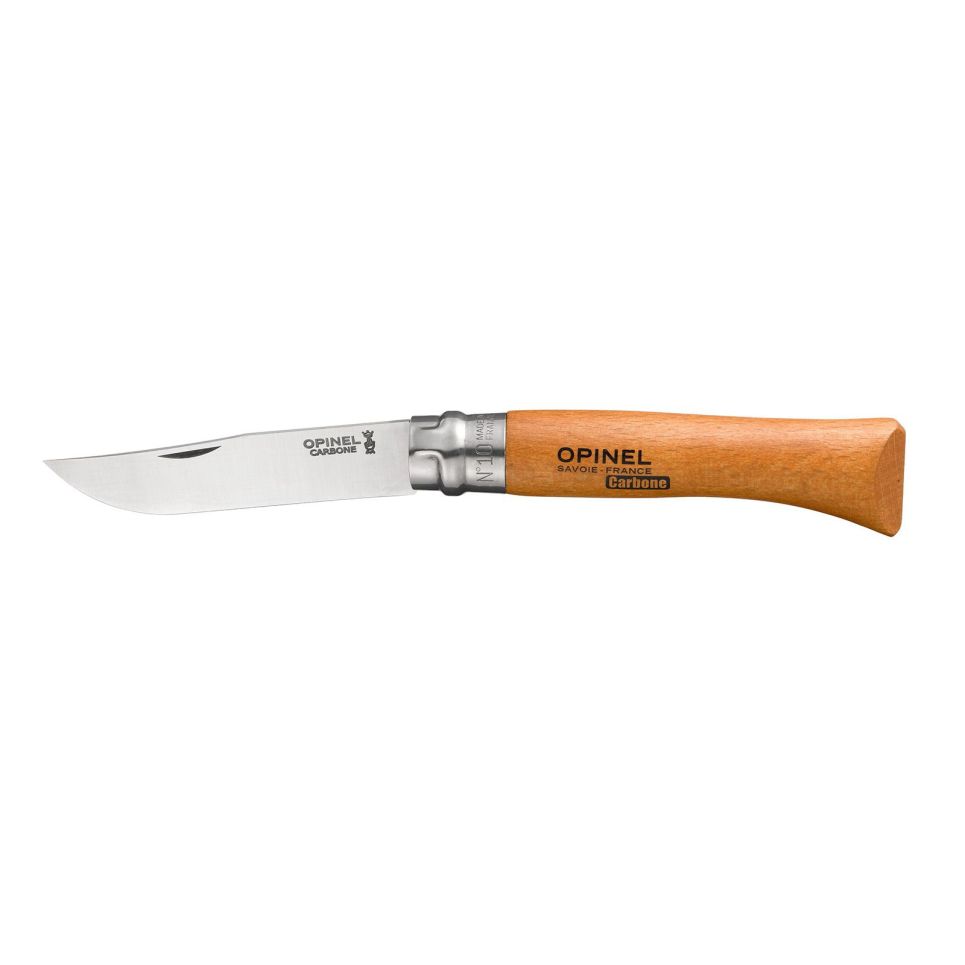 zoom_in
The Tradition Opinel knife that has made its legend. The obstinate to take everywhere, manufactured France since forever. Whether for camping or DIY it will be the indispensable ally of your movements.

Worldwide delivery
Dhl, Fedex, Ups, Chronopost....

Visa Mastercard Paypal...
Payment in 4 x via Paypal

personalized advice
Need advice? You can write to us.

Made in France
Brand Slack Mountain 100 % made in france
Description
Available number 6 7 8 and 9
blade size of 7, 8, 8.5 and 9 cm
CARBON STEEL
Opinel carbon steel is a high-carbon, non-alloyed steel that provides excellent hardness after the heat treatment process, which ensures perfect edge holding and high wear resistance and easy resharpening. However, carbon steel with low resistance to moisture corrosion, it requires precautions of use: do not leave your knife in a damp environment especially in dishwasher, wipe the blade with a greasy cloth after use and grease the often as well as its joint.
HANDLE
The beech is the most used wood for the manufacture of Opinel sleeves. Born out of French farms, it is hard, resistant and easy to work with. Its homogeneous appearance, its light color varies from yellow to rosé. It is recognizable by the presence of many small dark traits. The handle is varnished to be better protected against moisture and dirt.
SAFETY RING
Invented in 1955 by Marcel Opinel, the safety ring Virobloc is equipped with all the closing knives from N ° 06. Cut out of stainless steel, the Virobloc consists of two parts: a fixed part and a sliding part. In addition to locking the blade in the open position (safe operation), it is now possible to lock the blade in the closed position (transport safety).
In the same category
16 other products seleted for you